Our Staff
Dr. Bren Milleson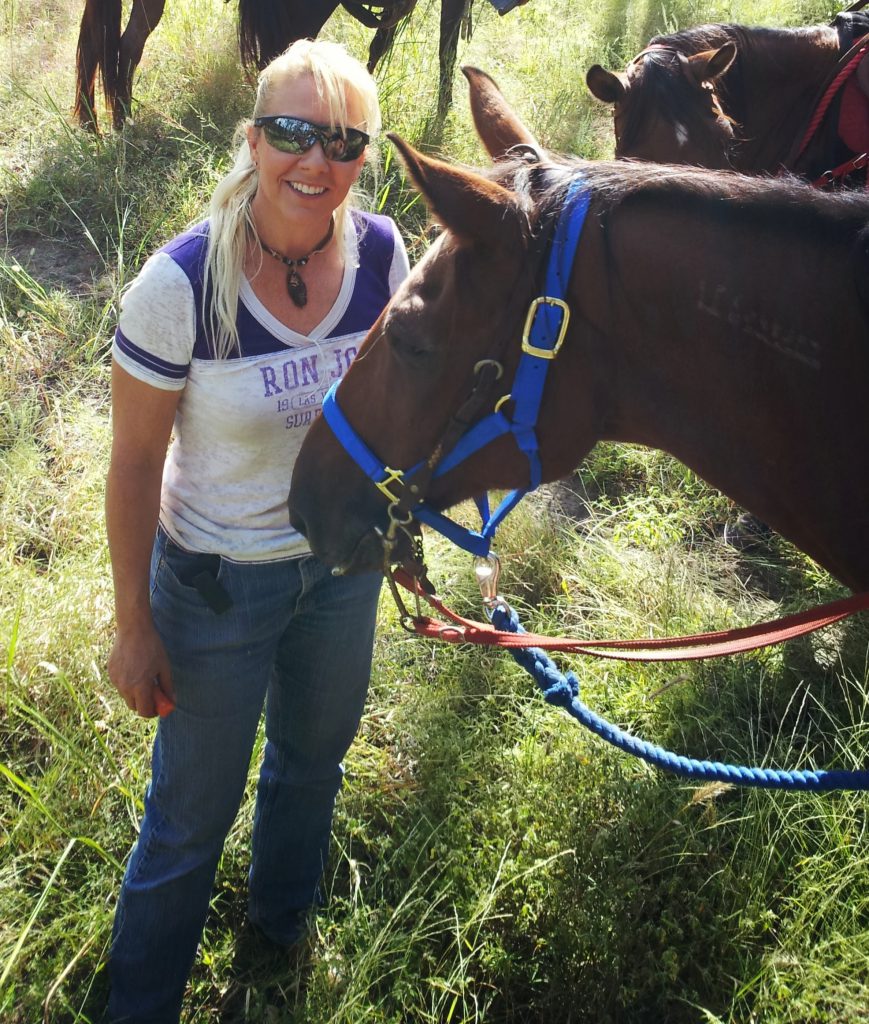 I grew up in rural southern Oklahoma and was always surrounded by animals, many of which, never had any veterinary care and as a result had shortened lives.  Because of this, I was determined at a young age to become a veterinarian and care for those who could not care for themselves and to educate clients on what was best for their fuzzy pets. I graduated from Oklahoma State University School of Veterinary Medicine in 1994 with my doctorate in Veterinary Medicine.  I have been servicing the Tulsa area for over 20 years.  I practiced medicine as an associate at Companion Animal Hospital from 1994-2000 and then at Briarglen Veterinary Clinic from 2000-2014 before deciding to start my own veterinary hospital, Tulsa Town Veterinary Hospital, in 2014.  I have also served as a relief veterinarian for a few veterinarians through the years and also had the good fortune to do house calls for a few of my clients through the years as well.
I met my husband, Lance Milleson, when I moved to the town of Pawhuska, in northern Oklahoma.  We were high school sweethearts and have been together ever since.  I graduated there as a high school Valedictorian, we both attended OSU for our undergraduate and graduate degrees.  We have two wonderful children, Brienna and Logan.  They have been fortunate to come up through Tulsa Public School system in the magnate programs at Eisenhower International and Thoreau and Carver Middle Schools and Booker T. Washington High School and are both fluent in Spanish.  I have enjoyed being active in their schools throughout the years.   My daughter graduated from OSU and is currently pursuing a medical degree.  My son is attending Booker T. Washington High School and occasionally helps us in the evenings after school, taking care of our in-house furry kids.   You may on occasion see them at the hospital, lending a helping hand.  We currently have many fuzzy kids of our own, most of which came to me through my work in clinics… dogs, cats, fish and my big love, horses.  When I am not on clinics, I am visiting my horses on my dad's farm.  My goal is to provide excellent service, compassionate care, and to educate my clients on what is best for their furry family, and to grow my business to where we can give back to our local community.
---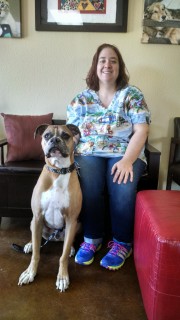 Laura Griffel
Hi, my name is Laura.  I have been a assistant technician in the veterinary field in Tulsa since 2004.  I have 2 boys, Jacob and David.  I also have one onery furry kid, Ms. Mona, a rescue dog I adopted from Rescued N Ready.  I have always enjoyed animals and feel I am suited best when able to lay my hands on an animal and give them comfort when they are scared.  I also assist the doctor as best I can.  Although I am not always appreciated in the eyes of the animals in the beginning, I eventually win them over and am able to treat them as if they were my own furbaby.  I enjoy seeing the animals from babies to geriatrics, and enjoy interacting them.   Getting to know your furkids is exciting to me

---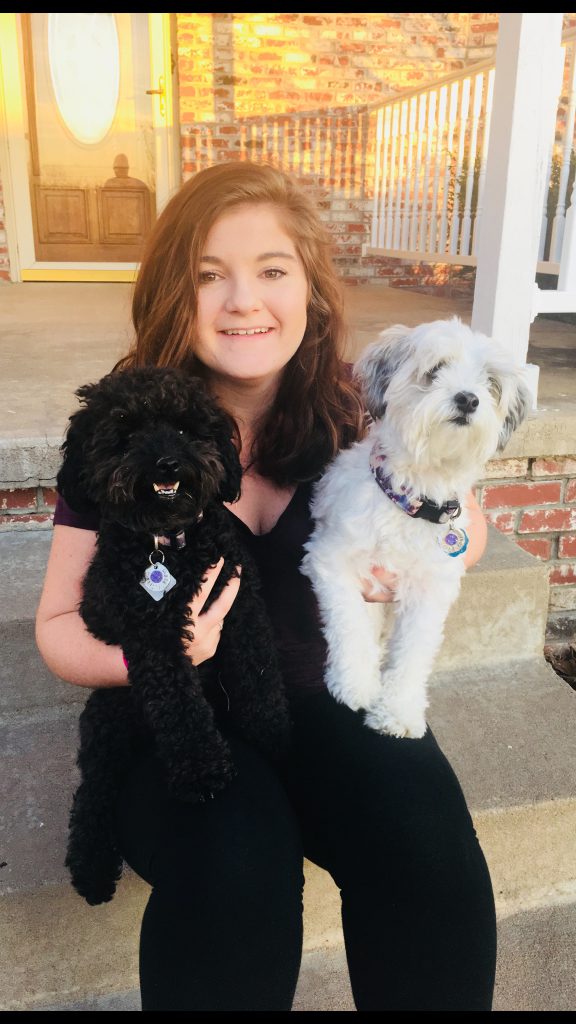 Micayla Hickson
Micayla is a full time Registered Veterinary Technician who has been with Tulsa Town Vet since June of 2016. She enjoys spending time with her two dogs, Maisie and Bella, as well as playing Pokemon with her boyfriend. Her favorite part of working in the veterinary field is performing dentals. Micayla can often be found fishing with her dad in her spare time.